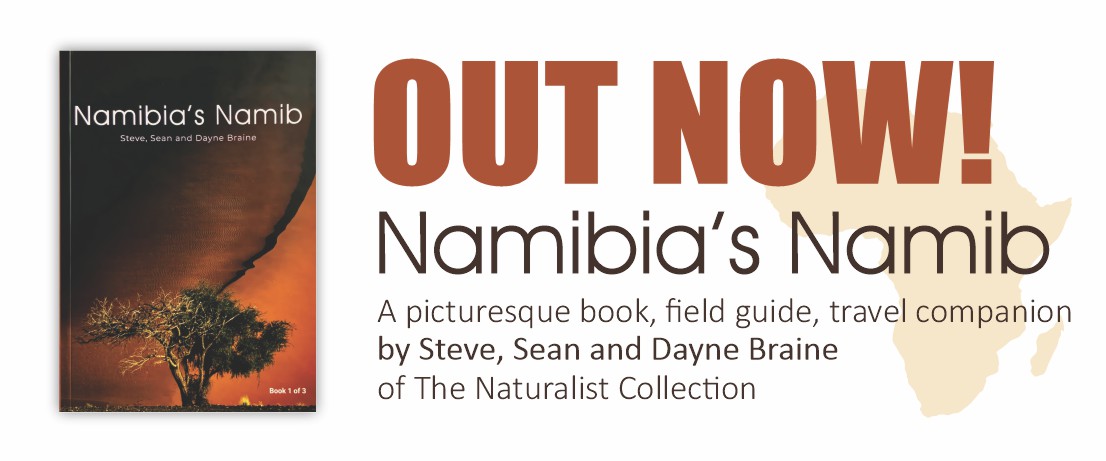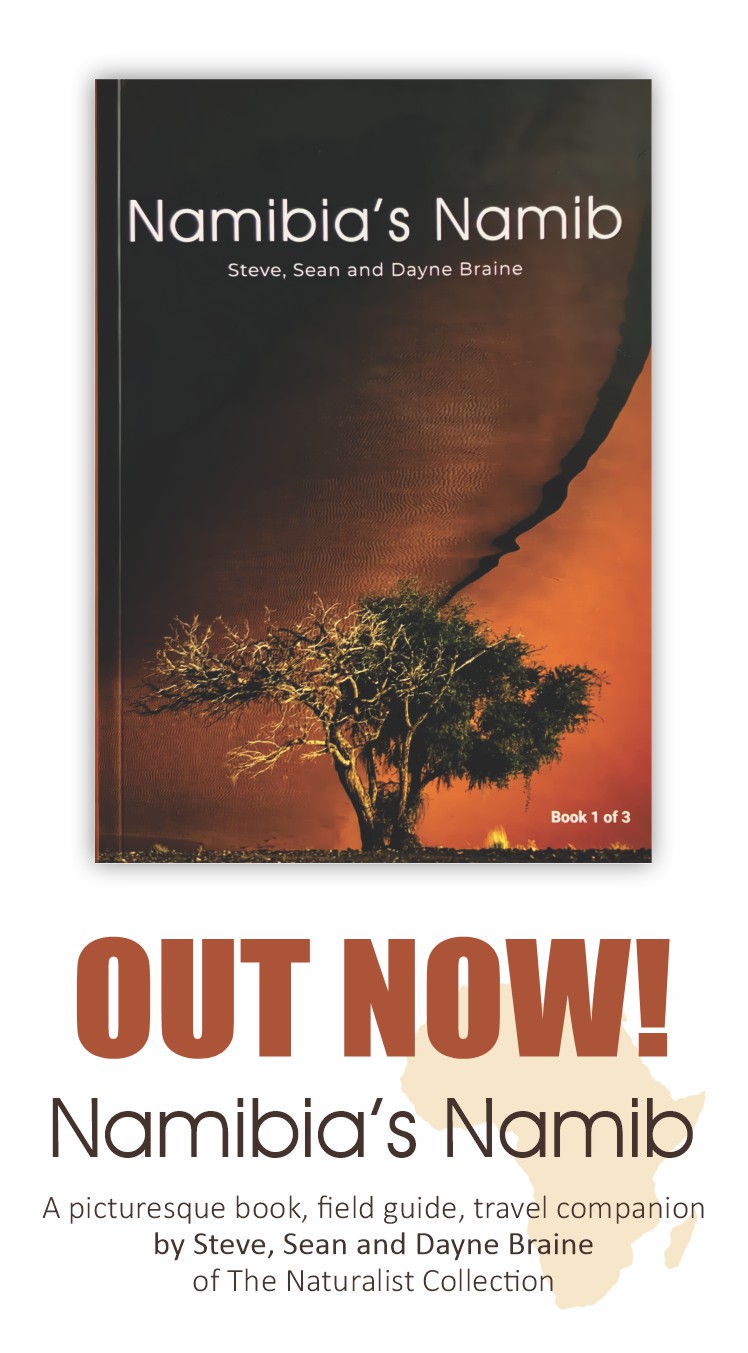 We're thrilled to unveil a groundbreaking photographic guidebook that promises to captivate adventurers, nature enthusiasts, and scientists alike. Steve Braine, a dedicated explorer of the Namib Desert, has poured years of passion and expertise into creating a comprehensive trilogy that delves deep into this mesmerizing landscape.
Book 1: Namibia's Namib
Dive into the heart of the Namib Desert with Steve Braine's first installment, offering a sweeping overview of the physical environment, the human factor, biota, and vegetation. This book is a must-have for tourists, guides, and scientists seeking an in-depth understanding of this extraordinary desert.
Upcoming Releases:
Stay tuned for the next two volumes! Book 2 will focus on Birds and Mammals, while Book 3 will showcase the incredible world of Reptiles and Invertebrates. A trifecta of knowledge and visual splendor awaits.
Stunning Visuals by Sean and Dayne Braine
Flipping through the pages, you'll be treated to a visual feast courtesy of Steve's talented sons, Sean and Dayne Braine. Their awe-inspiring photographs vividly capture the rich diversity of the Namib's fauna and flora, elevating this guidebook to a visual masterpiece.
Expert Insight by Dr. Mary Seely
Renowned scientist Dr. Mary Seely lends her expertise in the foreword, stating, "For those who want to gain insight into the Namib beyond that already available in print, I strongly recommend this guidebook for expanding their understanding of this remarkable landscape."
Embark on a Journey of Discovery
Whether you're planning a trip to Namibia, guiding others through its wonders, or simply fascinated by the desert's secrets, "Namibia's Namib" is your passport to a deeper connection with this extraordinary landscape.
Fresh off the press, Book 1 is now available.
Priceless knowledge at only N$400 per book (excluding post and packaging).
How to order:
Local (Namibia) buyers, simply download the Order Form, complete it and mail it back to us.
Local (Namibia) retailers & bulk buyers, simply download the Order Form, complete it and mail it back to us.
International buyers, please get in touch with us for a quote to deliver to your destination.